Outsourcing services
OutsourceCEO
offers a range of services to suit businesses of any size, from the Fortune 500 company to the hot new startup with only a handful of employees. Our CEO team is committed to providing your business with what you need and can customize any of our outsourcing service level suggestions.
Here are some examples of CEO service levels:
Email only

Streamline the budget while giving the impression your CEO is in high demand. The

OutsourceCEO

team interacts with internal and external customers exclusively over email.

Email and phone

Add a more personal feel to your CEO service with individual and conference calls while retaining the on-the-move dealmaker mystique of the "Email only" service.

Speeches only

Is the rest of your executive staff so skilled the company runs itself? If so you only need the CEO service for occasional events like earnings announcements or the occasional interview with Money or Fortune.

Regular meetings

OutsourceCEO

can provide someone to attend scheduled meetings to add leadership value while giving input and showing interest in the various projects and strategic initiatives. Many companies benefit from this kind of CEO presence.

Office occupancy

Many companies experience productivity increases with a vigilant CEO overseeing operations directly from the office. Add to that the morale increase from an "open door" policy and this dynamic CEO service level carries attractive return on investment.
Pricing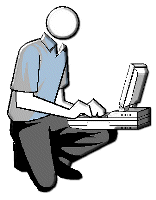 We are committed to right-pricing our services for your unique business needs. Our goal is to save you money, and our pricing reflects this. Our sales consultation managers can discuss your situation, the service level you prefer, and how we can help you beat your quarterly and annual earnings expectations. You will find
OutsourceCEO
is the best way to save money and resources. We are determined to be the expense that pays you back.
Presentation details
Not all companies want the same physical presentation of a CEO. For example, some companies are concerned about having several CEO outsourcers appear at events or communicate with employees. At
OutsourceCEO
we understand it is important not to confuse employees and that many businesses find a more traditional single-headcount CEO is necessary in their competitive marketplaces, so we can provide a single-headcount CEO presentation staff for that purpose. Of course, some companies may be proud of their innovative cost-cutting and wish to show it to stockholders and investors --
OutsourceCEO
supports this as well.
Confidentiality

Because our business is the success of your business, as our customer you will enjoy strict confidentiality. Your employees and customers only need to know what you want to tell them, and
OutsourceCEO
exercises care not to put any business relationships at risk.
We treat our customers' privacy with such care, most people never realize the company has a service-provided CEO. You may be surprised to learn how many companies have outsourced their chief executive without a single news article or rumor. Most people cannot even name a single OutsourceCEO customer. We're that good.